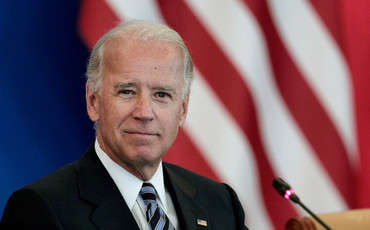 Vice President of the United States Joe Biden will visit Cyprus this week to meet with both leaders of the island, official, religious leaders and representatives of civil society organizations.
Mr. Biden will remain in Cyprus on Wednesday and Thursday and will meet with President Dervis Eroglu at the presidential palace in Lefkosa. According to Greek press, vice president and a delegation of 400 people during the visit will stop in one of the hotels in Limassol.
In statement issued by the White House it says that Mr. Biden during the meetings with presidents will emphasize American support in the reunification of the island as a bi-zonal, bi communal federation. The politician has already met with the leader of the Greek Cypriot Nicos Anastasiades in March and expressed his satisfaction at the resumption of negotiations.
U.S. Secretary of State, John Kerry will visit Cyprus to assist the negotiation process. It is reported that Mr. Kerry will visit Cyprus, Athens and Ankara in the beginning of next month.


641
18.05.2014
Share on social networks: