If you wish to buy a newly built property in North Cyprus straight from the developer search our website. A continuously updated directory of real estate has many offers, from apartments to villas, commercial property and investment projects. Alliance Estate is the official representative of the largest development companies in Northern Cyprus. Acquiring newly constructed properties have always been popular with buyers in North Cyprus. Currently, purchase of property in Northern Cyprus can be made by any foreign citizen, provided he has a valid passport and the necessary funds. One of the benefits of buying newly built properties in Northern Cyprus is flexible payment system.
Different construction companies offer different payment plans. If you acquire property off plan then p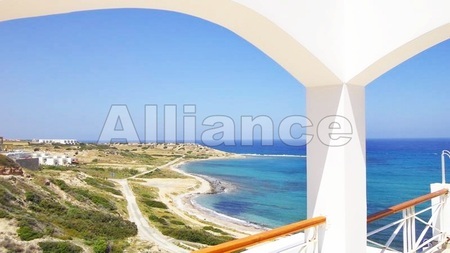 ayments are conducted in accordance with the stages of construction – the last payment being made at the receiving keys of your new home. If on the other hand you wish to purchase ready property and pay for it gradually, many developers offer flexible payment plan with 5%-10% of down payment and the left amount can be paid during few years with 5-13% interest, provided that the property is the guarantee of full repayment of the loan. Newly built property in North Cyprus assumes a property ready to move into – with a full interior finished and installation of all necessary plumbing and in some cases, kitchen appliances, A/C, etc.
Newly built properties differ from resale with level of quality of construction, new technologies used in construction, decoration materials specially chosen by the purchaser. The minimum budget a property can be purchased in North Cyprus is £27000 - £40000. For this amount you can be the owner of cosy studio flat or a one or two bedroom apartment.
Buying a property in North Cyprus offers great opportunities especially for people who want to invest their funds. And regardless of the amount of investments properly selected object provides significant capital gains.
For people who want to make significant investment our company, which is also a construction company, is pleased to offer ready for construction projects of residential, tourist or commercial purpose.