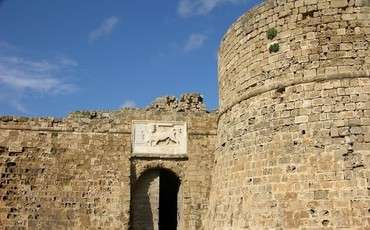 Othello Tower will be reopened after restauration works

This week marks the grand opening of the Othello Tower to the public after the restoration works. On Thursday, July 2, the reopening of the cultural monument will be held in the old town of Famagusta, after the completion of the first phase of the restoration.
The event will include the speeches of Greek and Turkish Cypriots, representatives of the Committee of Cultural Heritage, the EU and the UNDP. The program will also include a theatrical performance of "Othello" by William Shakespeare directed by the Turkish Cypriot Izel Seylani. At the end of the event, a collection of photos taken during the restoration works will be presented to the public.

Restoration works of Othello Tower began in May of 2014 and was implemented in partnership with the United Nations and the Committee on Cultural Heritage. The project cost exceeded one million euros, and has been fully funded by the European Union. The undertaking focused mainly on the restoration of the walls, arches, roof and other unstable segments of the monument.

The "Othello" performance will once again be presented to the public on Friday and Saturday, July 3 and 4, at 9 pm. Entrance is free but sitting are limited, so the organizers advise to arrive before the appointed time.


1044
02.07.2015
Share on social networks: