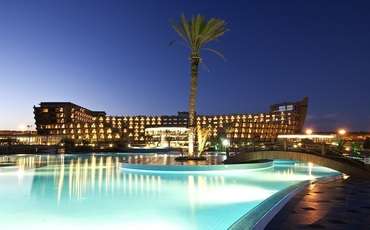 Northern Cyprus is preparing for the holiday of Kurban Bayram . Throughout the week, starting from Tuesday, banks and government offices will be closed, and on Monday, a work day ends at 13:00 .
Ercan Airport is preparing to receive over 17,000 passengers during the holiday. Days off have been canceled for ground maintenance personnel , as well as police and immigration services of the airport to provide a quick operation to travelers.
Almost all the hotels with casinos of Northern Cyprus are fully booked, starting from this weekend.
10 five-star hotels across the country reported 100 % occupancy during the holiday. Among them are such hotels as Merit, Kaya Artemis, Golden Tulip, Rocks, The Colony, Acapulco and Malpas.


801
12.10.2013
Share on social networks: