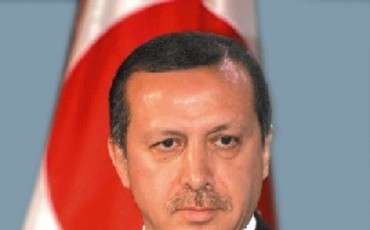 The Prime Minister of Turkey called on the international community to work to resolve the problem in Cyprus, until such will not be found. Speaking in St. Petersburg during a visit to G-20 summit, the Prime Minister said that he met with UN Secretary General Ban Ki-moon, and conveyed his concerns about the negotiation process in Cyprus.
"I told him that I had discussed the matter with his predecessor, Kofi Annan, and now discussing it with him, however no progress has been achieved, and that countries such as Turkey, Greece and the United Kingdom should be involved to make progress. Interested parties should sit at the negotiating table and work until a solution is found", Mr. Erdogan said, stressing that the preconditions put forward by any party, should be removed.
"From the negotiations should emerge single Cyprus, and will be presented at the international level. In the current situation, as they say, there is single Cyprus; however, it is divided by a green line so there is no such thing as one Cyprus. Who say so, deceive themselves."




601
01.12.2013
Share on social networks: