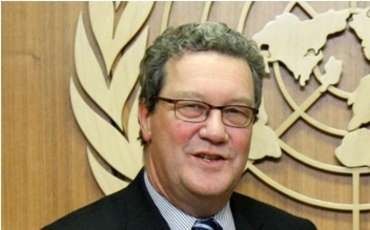 Leaders of Greek and Turkish Cypriots are moving closer to the release of the joint statement. Such was the opinion of the UN special adviser for Cyprus, Alexander Downer, after separate meetings with the President of Northern Cyprus, Dervis Eroglu , and leader of the Southern Cyprus Nicos Anastasiades . Events take a serious turn, as the Greek Cypriots say they will not take part in the talks without a declaration of basic principles, while the relations between them and Mr. Downer become increasingly strained.

Over the weekend, politicians of Southern Cyprus demanded the resignation of Alexander Downer. However, he dismissed the questions, saying: "I find my job very interesting, and it's not about me, it's about ensuring Cypriots and at this stage of the agreeing on the statement. Cypriots are moving in the right direction. "
Representative of the President of Southern Cyprus, said after the meeting on Wednesday: "The president made it clear that he would not participate in the negotiations for the sake of negotiations unless joint declaration will be agreed that will include the basic principles of settlement."


761
10.11.2013
Share on social networks: