Three bedrooms apartments on the first floor and penthouses in a complex on the first coastline
Number : s-es-44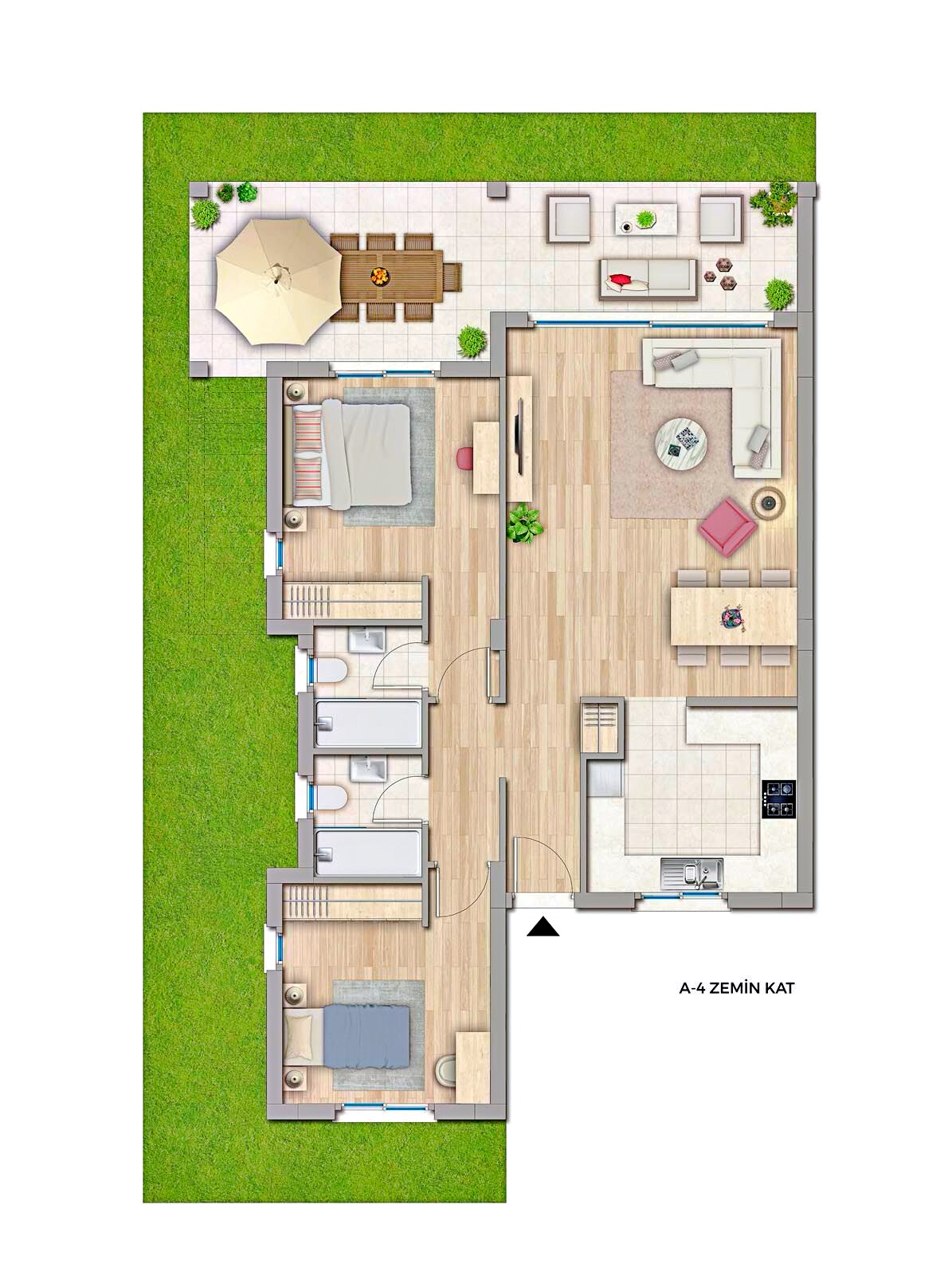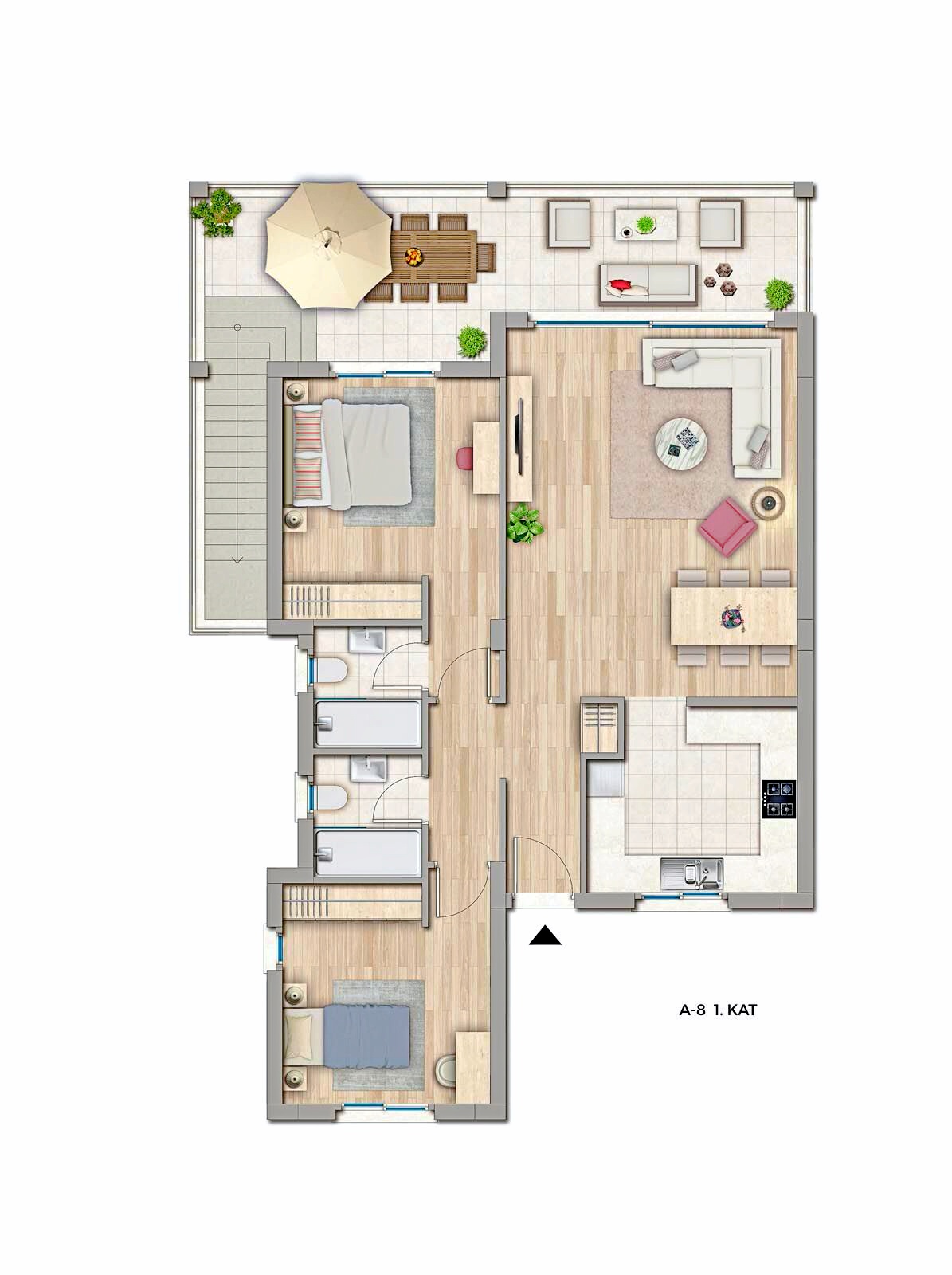 S-ES-44
291 703.0 €
Currency
Type: Apartment
Deal: Sale
Market: New property
Area: 80.0m2
Bedrooms: 3
Request details
Information Object on the map
Description
Apartments in this elite cdevelopment will undoubtedly be in demand among buyers who choose the best projects in Cyprus. It is about this complex that you can say "location, location and once again location", because the development is located on the first coastline and offers unique panoramas of the sea for each apartment, regardless of its location - on the first or second floor.
The complex offers apartments with three bedrooms on the first floor and penthouses on the second, as well as apartments with three bedrooms on the first floor.
The area of apartments 3 + 1 - 125 sq.m. and a terrace of 30 sq.m.
Each penthouse has its own 125 sqm roof terrace.
Infrastructure of the development:
Communal pool with overflow with salt water
A restaurant
Bar
Mini Golf Club
Organic Garden
Specification
100 m to the beach "Buhta"
1 km to the Corineum golf course
Shared panoramic pool with sea views
High quality building materials
3 bedrooms on the ground floor
Garden,
BBQ area
Parking
Transfer to the golf club and supermarket.
Salt water pool with sea view
Landscaped communal botanical garden
Access to the sea Beach restaurant and bar,
Included Central cooling and heating system in all rooms,
including bathrooms.
Central automatic backup generator system
Wastewater treatment plant
Additional private roof terrace with tiles,
BBQ,
sink and shower
Payment Plan
Flexible payment plans available!
Service: £ 125 / month
Commission fee: £ 250 / year
Interested in the property?
The best and only way to buy property in North Cyprus is to book inspection trip