Education in Northern Cyprus is represented by primary, secondary and high schools that are located in all towns and cities across the northern part of the island. The schools in Northern Cyprus can be private or state. When moving to Northern Cyprus, there are many options to choose from to select the perfect school for your child.
Schools, where education is conducted in English language, are private schools, often located on the premises of international universities. The prices for education, however, are more affordable than in other European countries.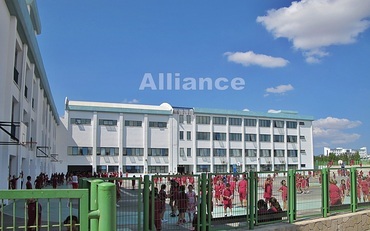 Education in public schools is free with the language of teaching being Turkish. Children start school in Cyprus when they are six, with secondary school starting at the age of 12, and high school at the age of 15. Until high school, children follow mandatory curriculum, and in high school, they may choose the main directions of their education – science or arts. At the end of each year students, pass exams to evaluate their level of knowledge. If the student is planning to continue education in an oversea university, perhaps it is better to enroll in private school in Cyprus, where education is conducted in English.
One of these schools is the college of Bellapais, located near the city of Kyrenia. The main principle of this prestige school is to encourage students to achieve academic and personal excellence, and to develop skills that go far beyond the curriculum. After leaving the schools, young people become well prepared to pursuit their future. The curriculum provides students with a wide range of options, allowing them to discover their talents and interests. The school has highly professional teaching staff, many of whom come from the UK. Education in school is based on the use of the most advanced technologies in science, language classes and laboratories. All subjects are taught in English.
The program is based on the International Program for primary education and provides students Cambridge International Certificate of Secondary Education (IGCSE). English School of Kyrenia received the status of IB World School in June 2012. The school also provides education to children from three years old. Education is based on mandatory program as well as extra curriculum activities – various sports, music, and arts. Approximate cost of education in the school – 300-400 euros per month, depending on the age of the child. College of the University of Near East is located in the capital city of Nicosia (Lefkosa). It was established in 1993 with only two classes, and now grew to 55 classrooms and laboratories, 170 teachers, and 1100 students. The school follows the curriculum of Ministry of Education and Culture, and the education is conducted in both English and Turkish, depending on the choice of the student. There are also many extra curriculum activities like various sports clubs, music and language lessons. Children can take advantage of Olympic sized swimming pool, dance hall, computer, physics, and chemistry laboratories that are located on premises.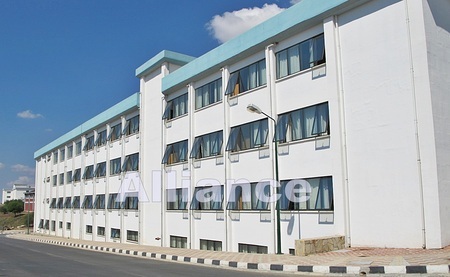 19.12.2014
Share on social networks: