Villas in Catalkoy - convenient location for living or renting
Number : s-cat-67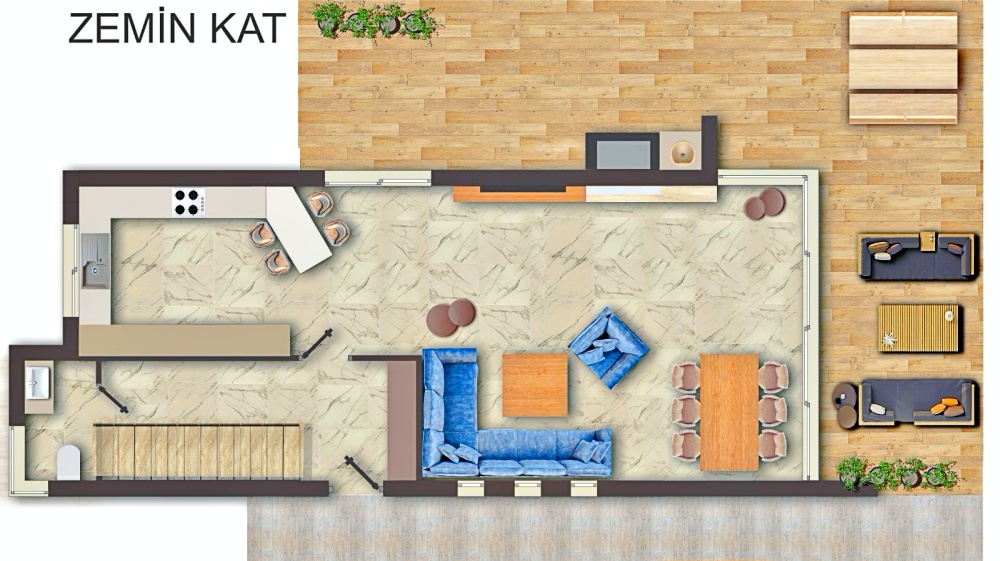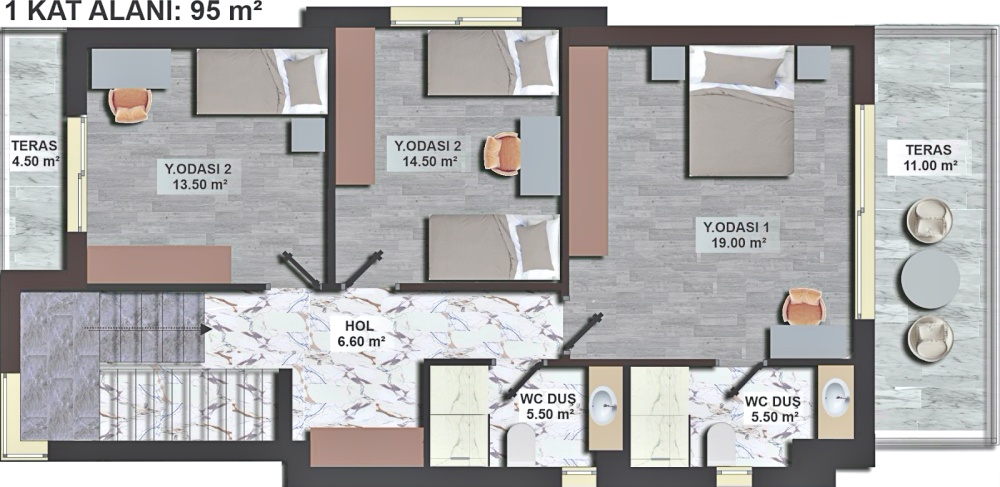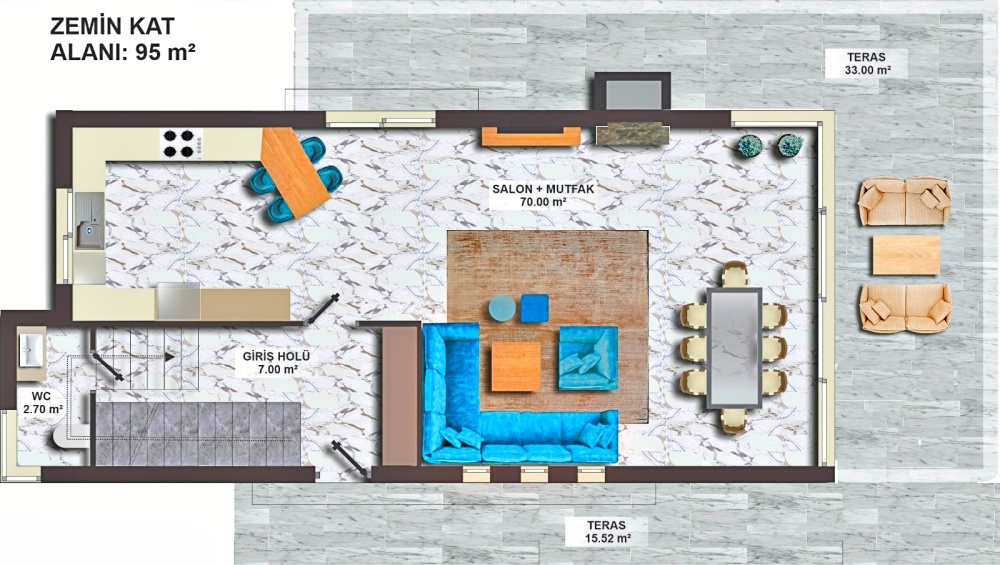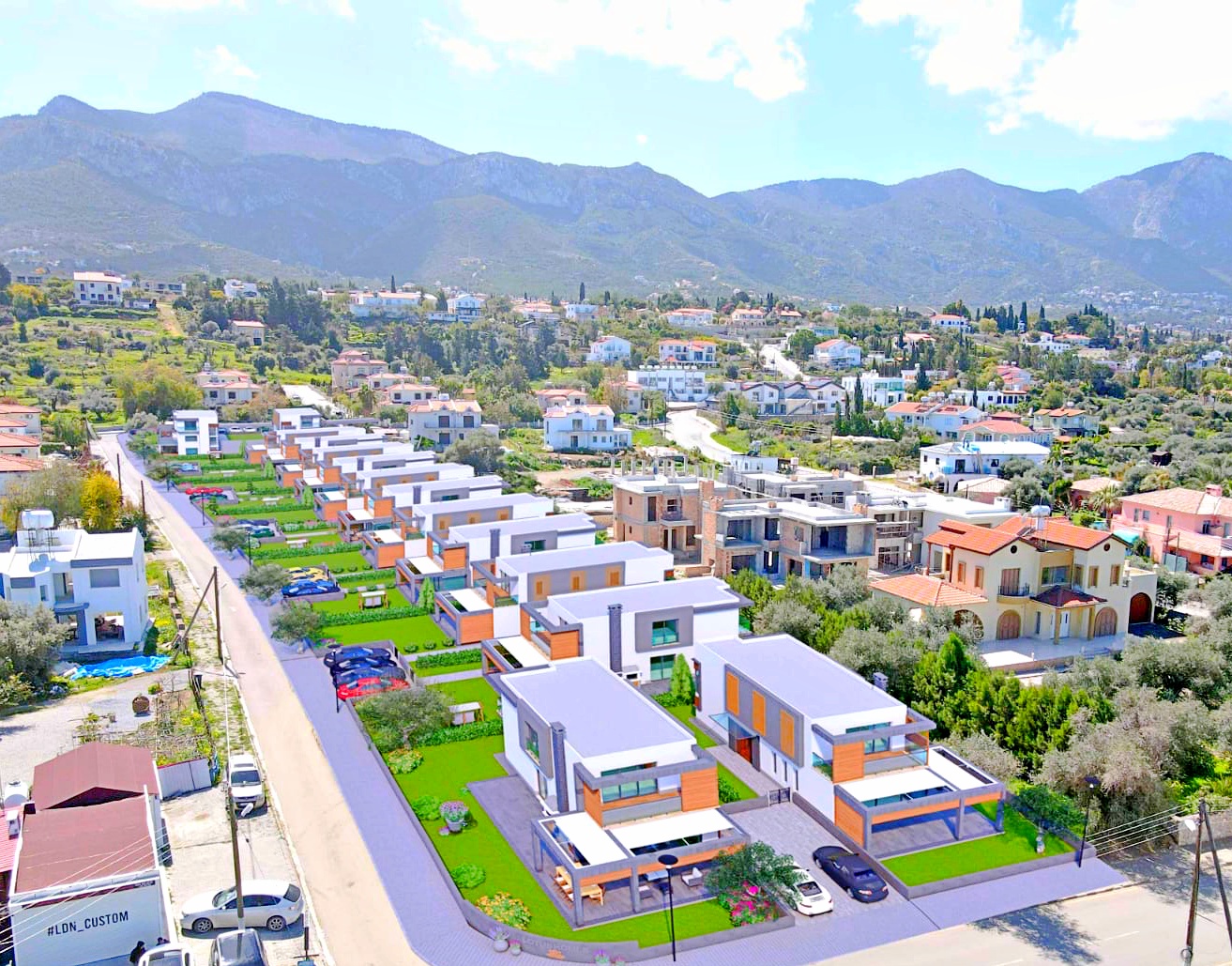 S-CAT-67
350 000.0 £
Currency
Type: Villa
Deal: Sale
Market: New property
Area: 165.0m2
Bedrooms: 3
Request details
Information Object on the map
Description
The villas are located in the Catalkoy settlement, next to the central road, the market, the best supermarkets in North Cyprus, close to kindergartens, schools and the University. Due to its location, the property is ideal for permanent residency in North Cyprus or for rental and investment purposes.
But it's not just the location that makes this property stand out: the excellent construction quality, improved design and layout of the villa make it a family-friendly property.
Specification
Specification:
Detached villa
The area of ​​the villa is 165 sq.m.
Plot size 450 sq.m.
Three Bedroom Villa
Living room and kitchen - open plan concept
Floor covering - ceramic granite
Bedrooms: flooring - laminate, built-in wardrobes
Aluminum doors and windows.
Interior doors - MDF, varnish.
Hall and cloakroom at the main entrance
Spacious kitchen, granite countertops.
3 bathrooms - all bathrooms to the ceiling - porcelain stoneware.
Laundry.
3 terraces.
Fireplace in the living room
Interested in the property?
The best and only way to buy property in North Cyprus is to book inspection trip
Similar offers
Area 200040.0
Bedrooms studio