Cyprus is not only a popular holiday destination but also an excellent place for students, where they can achieve high quality education in Northern Cyprus at affordable rates. In almost every city of Northern Cyprus there is a large selection of kindergartens, schools and universities, where education is conducted in foreign languages, both English and Turkish. In most schools in North Cyprus a child can start learning without the knowledge of a foreign language and universities prior to the start of the education offer semiannual or annual courses of language learning, whether it is Turkish or English or even both.
In kindergartens in North Cyprus the child will be treated with warmth and care, regardless of whether it is public or private institution. Kids, in addition to the mother tongue spoken, will learn Turkish and /or English. Rates for private preschools vary depending on how much time the child spends in kindergarten; many kindergartens offer six day care where children can be left on Saturday for an additional fee.

Schools in Northern Cyprus are also presented in a wide variety, both private and government and the education is conducted in English or Turkish language, the second language is studied in addition. Most schools use the British system of education.
There are seven international universities in North Cyprus that have students from about 70 different countries. Only two universities receive some subsidies from the Government for further development, the rest of universities are privately owned by local businessmen. Budget of Northern Cyprus receives a lion's share of finances through the education system, which at the present time exceeds even profit from tourism. Data published in 2009, stated that over 40,000 students enrolled at Universities of Northern Cyprus.
Students in North Cyprus have the opportunity to get better and more affordable education, living in a country with a wonderful climate, calm and comfortable environment. Each university offers a variety of faculties and specialties. The most expensi
ve training is offered for medical specialties: dentistry, veterinary medicine, pharmacy. However, each university has a diverse system of discounts and scholarships, and for particularly diligent students free education is offered. The cost of education at a university of Northern Cyprus varies depending on the university and faculty, the approximate pricing of the annual education is 3500 - 7000 US dollars, the course of the prep
aratory training - 3500 dollars a year.
Some universities of Northern Cyprus provide standardized tuition fees, regardless of specialty and faculty, while in other it depends on the faculty m specialty. Students in Northern Cyprus obtain student visa which is renewable each year.
Existing agreements of international cooperation include exchange programs for students and teachers, many students ha
ve a chance to study in a foreign country. All universities in Northern Cyprus offer dormitories for students and the university's campus is a town with education buildings, gyms, hospitals, swimming pools, cafes, libraries and other amenities.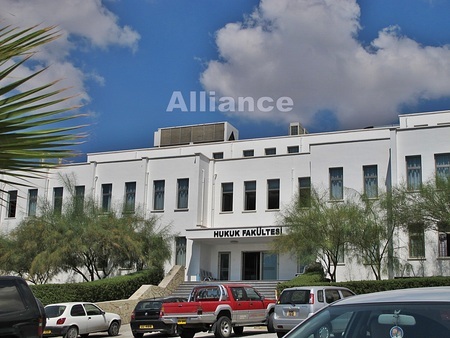 Universities in Northern Cyprus provide a wide range of master and doctor degrees for those wishing to continue their education.

Universities in North Cyprus :
Eastern Mediterranean University Near East University
European University of Lefke
Cyprus International University
Girne American University,
Middle Eastern Technical University