The rapid growth of tourism sector in Northern Cyprus attracts many tourists,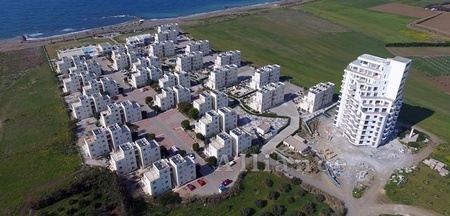 which in recent years have created a shortage of rental property in the country. This has particularly affected Kyrenia region, due to established infrastructure, culture, and attractions. Growth of tourism has resulted in increasing demand for property in North Cyprus, which has reasonable prices, compared to other countries of the Mediterranean region. The attraction of property in North Cyprus has even further developed tourism sector – Famagusta, Bafra, Karpaz have all been invested in by international sources – member states of EU, Turkey and other large countries. Developments of new tourism regions, government policy for international residents, and easy buying process have attracted foreign buyers of property in North Cyprus.
Developing tourism industry of North Cyprus is under the scrutiny of investors, which see an opportunity to invest their funds in reliable and growing market. If previously investors and home buyers were stopped by the fear of possibility of loss of capital for the lack of clarity over ownership of the land, after the judgment of the European Court of Human Rights on the establishment of the Immovable Property Commission, they have no fear of buying land, investment projects, open company in North Cyprus or come in partnerships with local Cypriots. In the flow of events aimed at recognition of the full ownership of Northern Cyprus, recent decision of the European Court of Human Rights should be noted. On 2 April 2013 the Court made a decision regarding the compensation of land of Greek Cypriots in favour of Turkish Cypriots.
Economic growths of Northern Cyprus and easy buying procedure have allowed the country to assert itself on the world market of tourism and property. Government of Northern Cyprus has recently passed new law which allows foreigners to receive Turkish title deeds, and this has destroyed all the last doubts about property in Northern Cyprus.
Absence of direct flights to Northern Cyprus, no doubt, remains a serious obstacle to the increase in prices
for property in Northern Cyprus and increase the flow of tourists. It is impossible not to note the massive influx of investment from the eastern market in recent years, which has become a serious competitor to the European one. Investors and citizens of Russia have made a major contribution to the country's economy in Northern Cyprus.
Easy procedure of opening business, quick immigration, reasonably priced property, excellent weather conditions, stable growth of economy and tourism, government policies, without a doubt, make North Cyprus an attractive investment location.
15.05.2013
Share on social networks: