Anyone considering purchasing a house as a permanent residence, holiday home, or an investment that provides a regular rent income abroad, has to carefully calculate all circumstances and potential return on investment. Second home in the sun can generate effective gain in the long run and experienced investors concentrating on the future, choose to invest capital in foreign real estate. For many people, the dreams of profitable property abroad, has become a smart move considering current economic downturn.
Traditional property locations such as Spain, France, and Italy have experienced and fought high levels of unemployment, political and financial turbulence, and buyers in Great Britain face tougher conditions with each year. It seems that these property markets have dried up and face a sharp decrease in the number of buyers.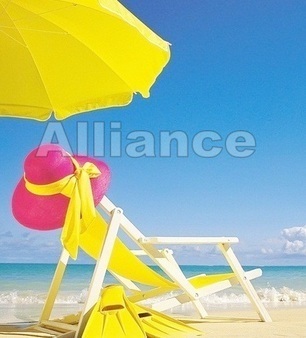 Now, however, the situation is taking a turn for the better, at least for the British. With central property market and strong currency combined with current prices and affordable mortgages, fuels the Brits to purchase property abroad and according to the statements of international estate agents increased the demand and number of houses sold abroad, mainly in the countries with favourable climate conditions.
For European property buyers, Spain and France tend to be the favorites. Over a third (35 per cent) of foreign property buyers are those who bought real estate in France last year. Spain, too, was in the top positions and more property prices have seen growth in the last quarter of 2014 for the first time in recent years. However, buyers should be very careful in choosing real estate abroad, as the macro economic outlook remains quite complex and unpredictable.
Buyers should keep in mind that Spain is in a difficult situation, not only of the weight of its sovereign debt to GDP, but also of the high levels of private sector debt and a very weak housing market.
Nowadays, the most popular destinations for holiday rent are France, Spain, Canary Islands, Portugal and Italy. Looking at property overseas from the perspective of profitable rent, obvious choices are Gibraltar, Malta, and Cyprus, where the demand for rent is high and the properties offered for rent are scarce. In fact, in Cyprus, the demand for rent is so high, that many construction companies offer 7% annual return on investment from the lease, which makes the property market even more attractive to the foreign property buyers and investors.
If a property is being purchased for the broad sense of future investment plan with the view of financial growth, all factors and figures have to be studied, such as prospects of economic and political development of the country, the possibility of permanent residence and even employment, annual growth of property value. In recent years, the property market of Northern Cyprus has emerged as one of the most popular in the Mediterranean, and even though it is relatively young, it proved to be a strong competitor to the Southern part of the island.
The property prices of Northern Cyprus show a steady annual growth and with the agreement in negotiations in Cyprus, could lead to the drastic increase in real estate prices. The property market in Northern Cyprus has countless advantages for the international buyers: easy buying procedure, convenient payment plans and loans provided directly from the developers rather than the banks, possibility of residence in the country when buying a property, as well as many international educational establishments. If the aim is to purchase a property in North Cyprus for rent purposes then Turkish Republic of Northern Cyprus too has a lot to offer: high demand for both long and short-term rentals is increasing with each year.
Buyers in North Cyprus should always turn to professionals in the field, such as independent lawyers and real estate agents who can advise not only on the properties in the country, but also on the laws of Northern Cyprus. On the pages of Alliance Estate website, you can find a lot of useful information about the purchasing process, estate mortgages and title deeds for properties. These factors can play a key role when buying a property and offer an excellent opportunity to future proof of your successful finance.
25.10.2015
Share on social networks: