Villa 2 + 1 traditional architecture in Karpaz
Number : s-kz-10
special offer, discount!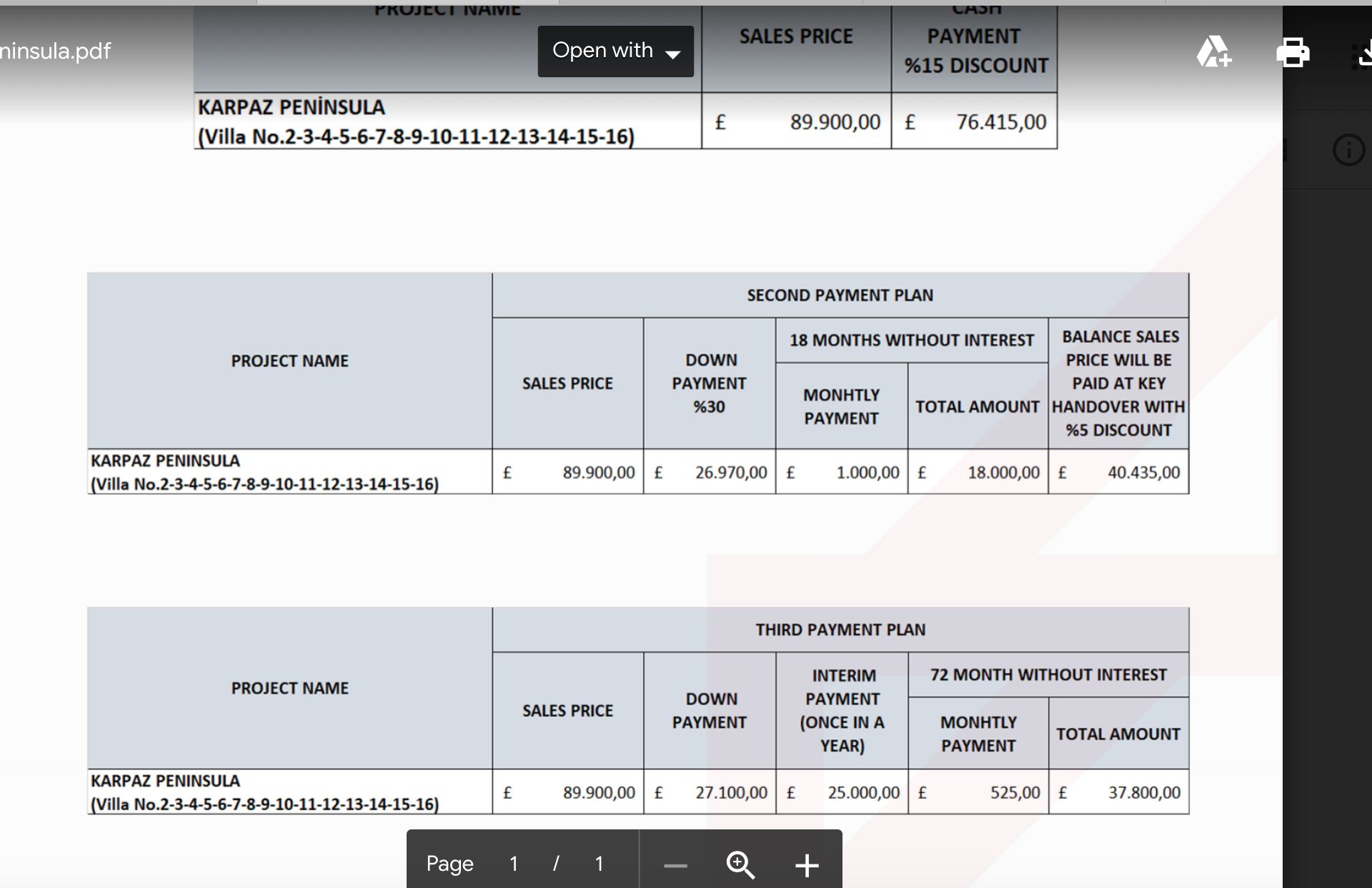 S-KZ-10
89 900.0 £
Currency
Type: Villa
Deal: Sale
Market: New property
Area: 115.0m2
Bedrooms: 2
Request details
Information Object on the map
Description
Traditional architecture villa located in Karpaz settlement. Where untouched nature meets the blue of the sky and the sea.
The property occupies a total of 360 square meters of indoor and outdoor space, including 115 sq. M. closed area of ​​the house and plot of land.
The Karpaz Peninsula remains one of the most beautiful places in Northern Cyprus, here in silence you can spend the summer with a barbecue in the garden, and cozy winters - curled up in a comfortable armchair in front of the fireplace in your own home. The architecture of the house with a tiled roof fits perfectly into the surrounding landscapes, and a cute blooming garden and parking for two cars, completes this cute picture of a comfortable life in the middle of beautiful nature.
You can spend time with your family and friends in the fun garden in the public green area, enjoying the pleasure of the feeling of unspoiled nature and silence, where your children and perhaps even grandchildren will run and play games as much as they like. You can even gaze at the stars at night in Dipkarpaz, where every breath of fresh air will make you feel like every day is a day of relaxation. A magnificent home and a peaceful quiet life is available to you today!
Specification
Specifications:
House area - 115 sq. m.
2 bedrooms
Lounge with fireplace
1 bathroom
Payment Plan
Payment plan:

1. The price is 89 900 GBP
30% - down payment, registration of the contract (26 900 GBP)
Within 18 months
Monthly payment - 1000 GBP
Key collection - 40 435 GBP
5% discount!
1. The price is 89 900 GBP
Down payment - 27,100 GBP
One-time payment (once a year) - 25,000 GBP
Installment 72 months
Monthly payment 525 GBP
Interested in the property?
The best and only way to buy property in North Cyprus is to book inspection trip